GALVANIZATION AND LINES FOR SURFACE PREPARATION
TECHNOLOGY, PRODUCTION LINES AND EQUIPMENT FOR GALVANIZATION, SURFACE PROTECTION OF MATERIALS AND CHEMICAL PREPARATION.
TEHNIKUM is a company that has a highly competent team with decades of experience in the field of surface protection and galvanization, "hot dip galvanizing", chemical application of surface protection, electrostatic application of powder, metallization, etc.
Our technologists have gained their first great experiences in galvanizing "Prva Petoletka Trstenik", which is known for making parts for airplanes and other demanding industries. They were also trained in the world's leading companies for the production of aircraft BOING, TUPOLJEV...
Our licensed engineers have reliable and productive solutions ranging from production planning, technology provision, design, manufacturing, assembly and commissioning of production lines and factory plants.
Our solutions put the quality of surface protection, safety, and environmental protection on the first place.
We design and construct the most modern plants, systems and equipment for the surface protection industry, according to your requirements, using innovative ideas and vast experience, in order to provide optimal techno-economic solutions.
WE ARE EXPERTS IN ALL SURFACE PROTECTION TECHNOLOGIES
Electrolytic galvanizing
"Hot" galvanizing
Anodic oxidation of aluminum (so-called anodizing)
Decorative chromium plating
"Hard" chromium plating
Electropolishing
Passivation
Phorosphitization
Phosphating
Chemical nickel
"AD coating"
Gilding (application of gold coating)
Electrostatic powder coating – plasticization
Paints
Metallization (application of molten metal) and other…
Surface preparation of parts: chemical degreasing, electrolytic degreasing, ultrasonic degreasing
Including following technologies and processes: wastewater treatment, water treatment (demi water), extraction and purification of polluted air, through production to installation and commissioning of production lines and factory plants.
WE PROVIDE OUR CUSTOMERS COMPLETE SUPPORT
Technological solutions and definition of technology according to customer requirements
Project documentation (conceptual design, projects, obtaining necessary permits and approvals from competent authorities)
Construction and manufacture of equipment and complete plants
Automation of production lines "automatic transport systems" tools "And" drums "along the line, automatic solution correction, etc.)
Ventilation and suction of chemical vapors
Production of scrubbers for purification of toxic fumes
Wastewater treatment systems
Purification of chemical concentrates and dehydration of generated sludge
Service team for monitoring and maintenance of plants
Our competent teams work closely together in order to ensure the various components of the system work seamlessly with each other, from planning to commissioning, through high environmental standards, resource saving plans and energy efficient systems, proving that environmental protection is our priority.

DESIGN, PREPARATION OF PROJECT DOCUMENTATION AND OBTAINING THE NECESSARY PERMITS AND APPROVALS of the competent authorities from location conditions, construction permits, use permits, water permits, etc.
Development of Preliminary design
Projects for building permit
Project for construction
Project of fire protection
Projects of the constructed facility
Study on the assessment of the impact of the project on the environment, etc.
Reference list of projects for galvanizing equipment, see...
MANUFACTURE OF COMPLETE FACTORY GALVANIC PLANTS, EQUIPMENT AND LINES FOR SURFACE PROTECTION
SYSTEM OF GALVANIC BATHTUBS
Depending on the technological requirements, we make galvanic bathtubs from HDPP, HDPE, PVC, stainless steel, etc., equipped with the necessary systems for temperature regulation, solution mixing system, as well as maintaining the set solution concentrations, frequent movement of parts - cathode shift, etc.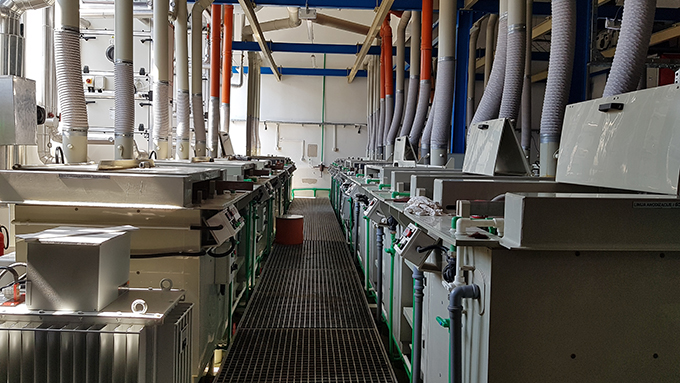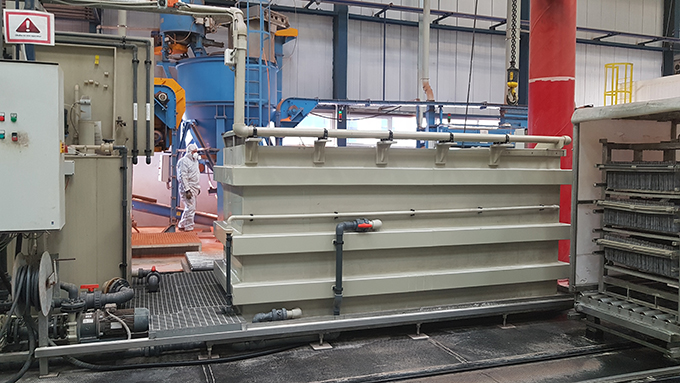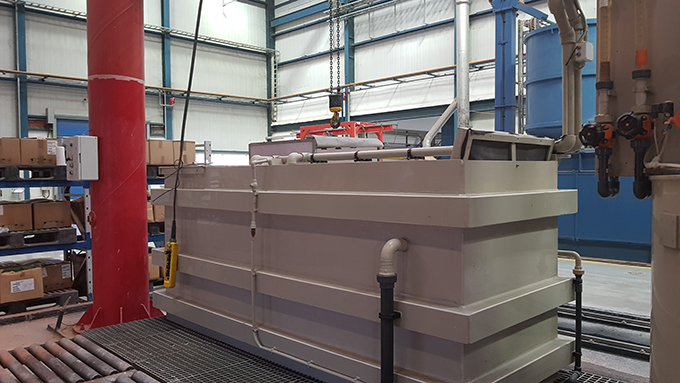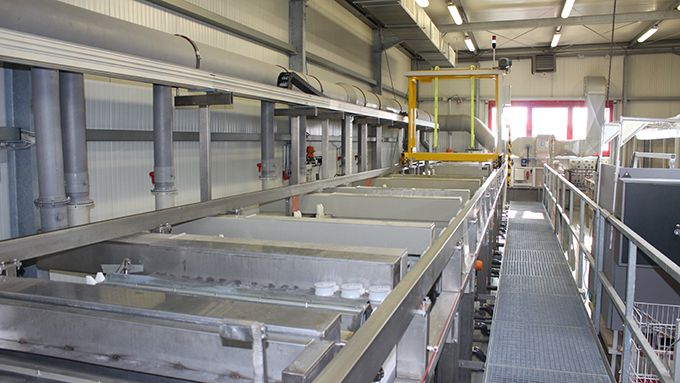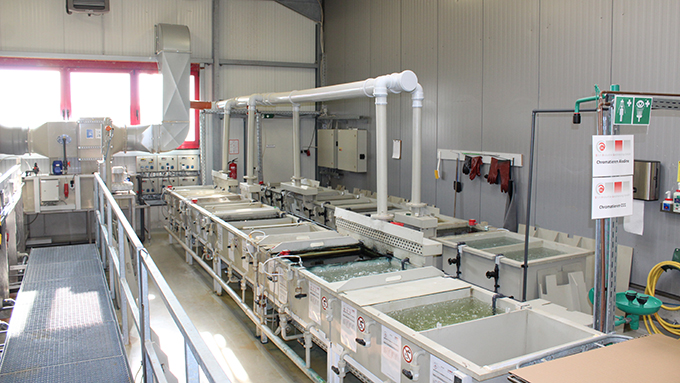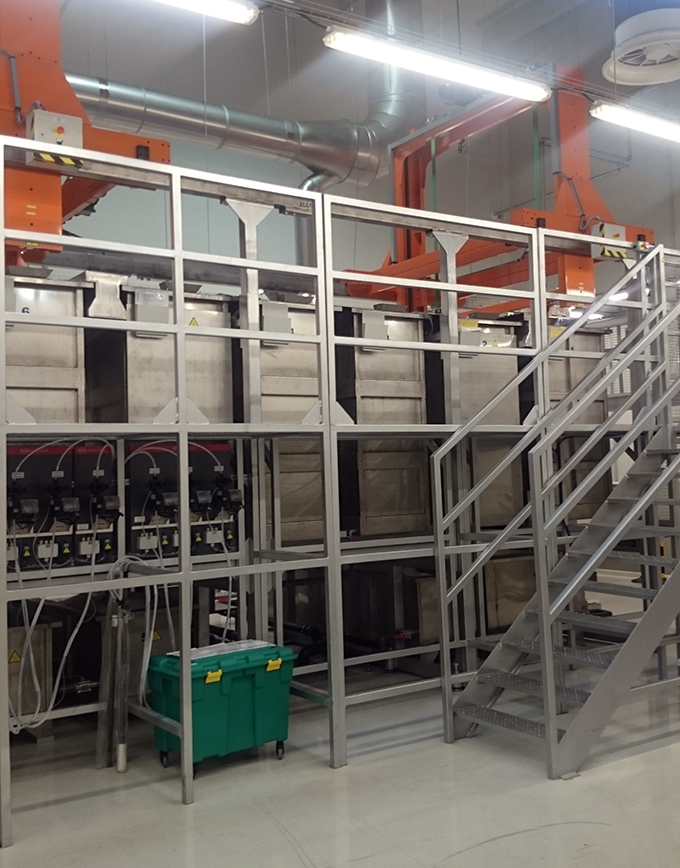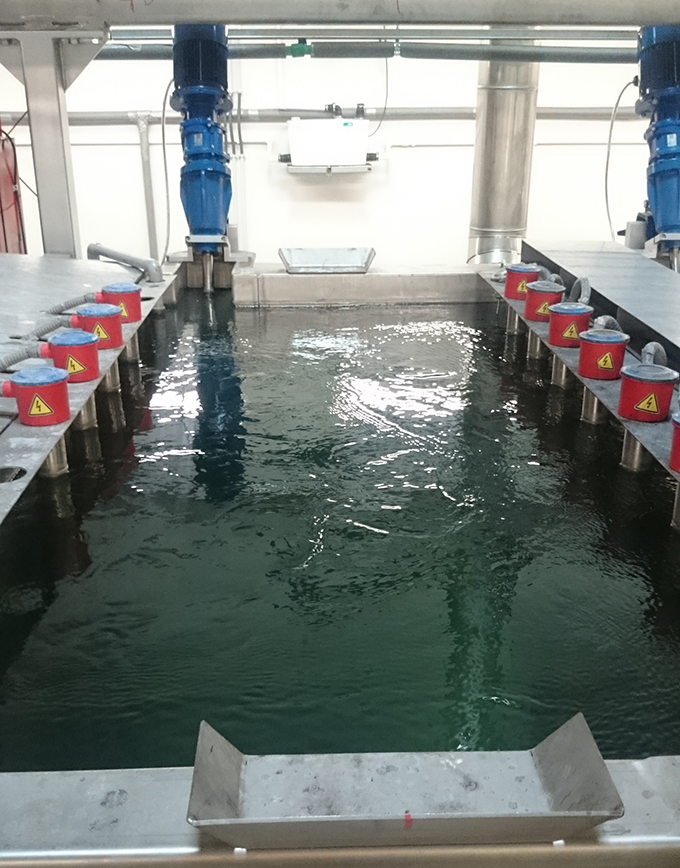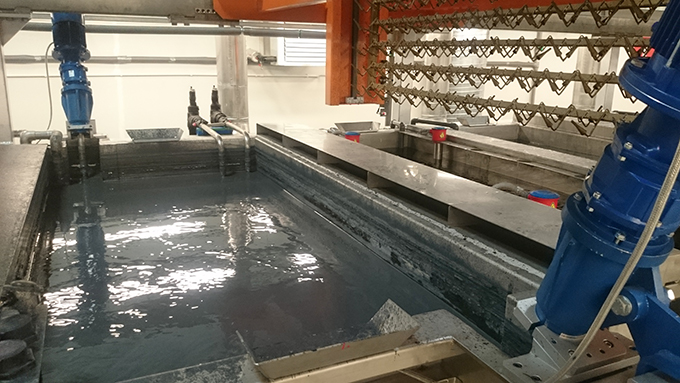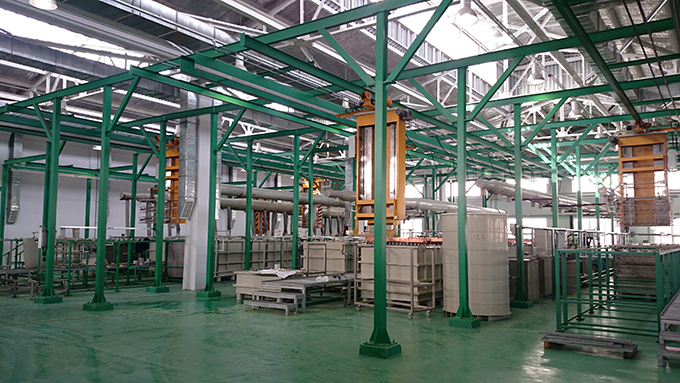 ELECTRO-COMMAND CABINETS FOR AUTOMATIC PLANT CONTROL
Automation of complete plants
Full automation of transport of parts along the production line
Automatic transfer of parts from one technological operation to another
DRYERS AND CENTRIFUES FOR DRYING PARTS AFTER GALVANIC PROTECTION
They are used for drying larger parts that are made with tools. We install anti-corrosion materials (acid-resistant stainless steel), thermal insulation and heaters of appropriate power and fans for air circulation.
TRANSPORT SYSTEMS FOR MOTION OF BATCHES AND GALVANIC DRUMS LENGTH OF THE PRODUCTION LINE
Fully automatic or semi-automatic, with portal and crane type lift, conveyors, etc.
TITANIUM BASKETS FOR ANODES
ANODE BAGS
They serve to protect the anodes - they protect the anode from "stickers", they are made of PP or PE. They are placed on anodes made of zinc, nickel, copper that are in the tub and "protect" the anode from pollution. We make them of all dimensions according to the customer's request.
GALVANIC DRUMS
Galvanic drums are made of HDPP, of different capacities, equipped with a rotary drive, and other necessary equipment,
RECTIFIERS - DC TRANSFORMERS, with air cooling, water cooling, and oil cooling, with power and voltage regulation and automatic pole change.
FILTER UNITS FOR FILTERING SOLUTIONS IN WORKING TUBS.
Reference list of galvanizing equipment projects, see...
VENTILATION SYSTEMS FOR EXHAUST AND PURIFICATION OF HARMFUL GASES AND VAPORS ABOVE GALVANIC BATHTUBS
We design, manufacture and install ventilation systems (suction) over galvanic baths with air purification devices: scrubbers, filters and other activated carbon.
Extractors, extractor hoods and ventilation ducts
Fans of different capacities. Materials: HDPP, stainless steel, carbon steel with anticorrosive protection
Drop separators
Scrubbers for purification of polluted vapors from galvanic baths, etc.
Reference list of completed projects of plants and equipment in galvanization, see...
OPTIMIZATION AND IMPROVEMENT OF TECHNOLOGICAL PROCESSES
Various technical solutions and improvements in galvanization processes.
WASTEWATER TREATMENT AND CONCENTRATES FROM GALAVNIZATIONS
DESIGN, PRODUCTION AND INSTALLATION OF SYSTEMS - COMPLETE PLANTS AND EQUIPMENT FOR WASTEWATER TREATMENT FROM ALL TYPES OF GALVANIZATION PROCESS AND SURFACE PROTECTION
Neutralization devices
Flocculation devices
Sedimentation tanks made of PP, PE, carbon steel with anti-corrosion protection, stainless steel, etc.
Design and installation of automatic control systems: level meters, flow meters, dosing pumps, pH meters, probes
Activated carbon filters
Systems for water filtration and return to the process-regeneration. Columns with ion exchange resins
Aerators, etc.
SLUDGE DEHYDRATION PRESS FILTER
Natalog in the process of neutralization and precipitation.
Reference list of projects of the system for treatment of wastewater from the galvanization process, see...
Reference list of constructed plants and equipment for treatment of wastewater from the process of galvanization, see...
All our devices and systems meet the valid European and domestic standards.