FILTER PRESSES
Filter presses are devices for separating solid particles and liquids from a suspension transported by a high-pressure pump.
The high degree of dry matter in the "filter cake" and the high degree of separation of fluid - filtrate is a key to the correct choice of technology and type of filter press.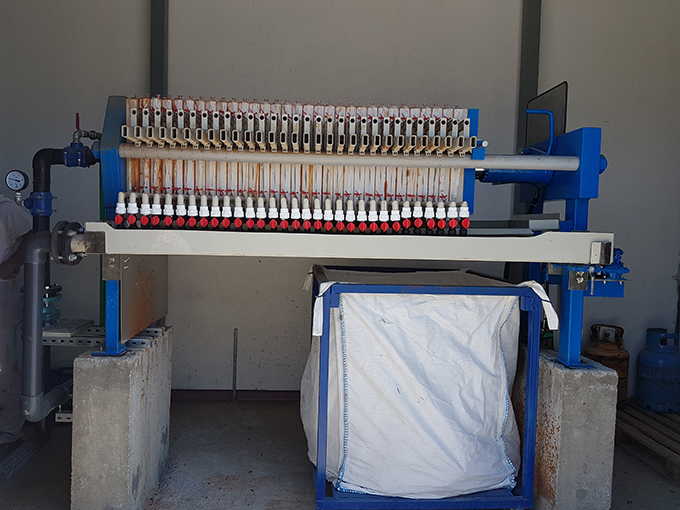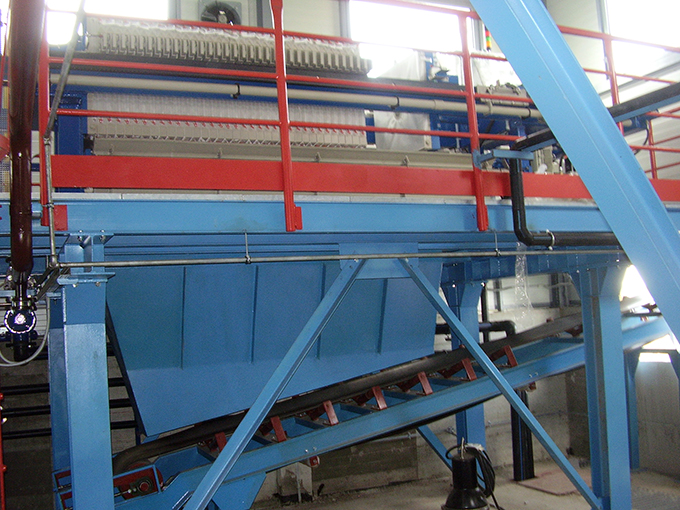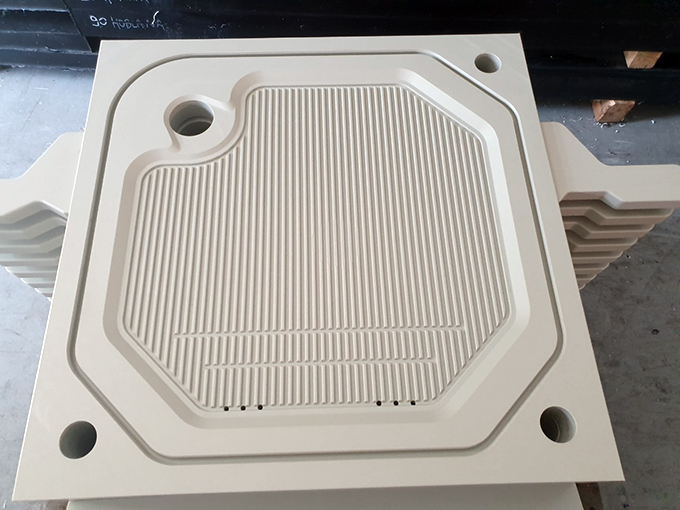 FIELDS OF APPLICATION FILTER PRESS
Filter presses are used in various industries:
Dehydration of industrial wastewater sludge
Dehydration of municipal wastewater sludge
Processing of raw materials and minerals (oil, sugar, biodiesel, kaolin, engobe, etc.)
In chemical treatment processes - neutralization (for galvanization, line of preparation for surface protection, etc.) •
Production of construction materials
Mines
Construction industry: construction sites, excavation of tunnels, etc.
In drinking water treatment
Food industry
Pharmaceutical industry
Chemical industry
In the recycling industry (for example: filtration of lead paste, etc.)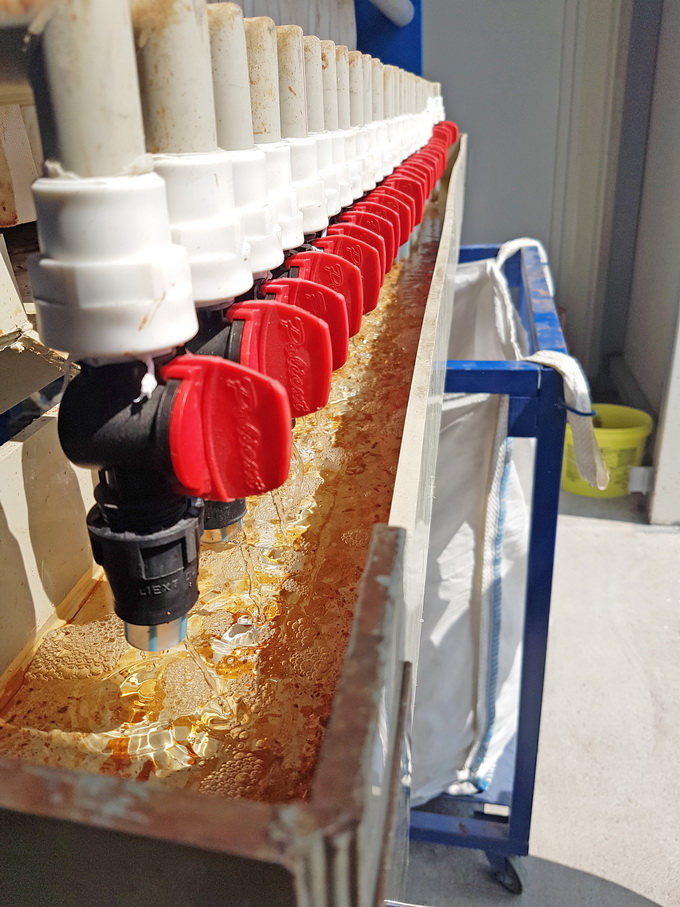 TYPES OF FILTER PRESSES
TEHNIKUM offers a wide range of filter presses for various technological requirements and different capacities and performances:

Types of filter presses:
chamber filter presses
frame filter presses
membrane filter presses
automatic and semi-automatic filter presses

The construction of the filter press can be made of different materials
carbon steel with anti-corrosive protection
stainless steel (AiSi 304, AiSi 316, etc.)
rubberized steel construction for extremely aggressive environments
The dimensions of the filter plates can be 250 x 250, 300x300, 470x470, 630x630, 800x800, 1,000x1,000, 1,200x1,200, 1,500x1,500 2,000 x 2,000mm.
Obesity depends on the technological requirements and the type of fluid.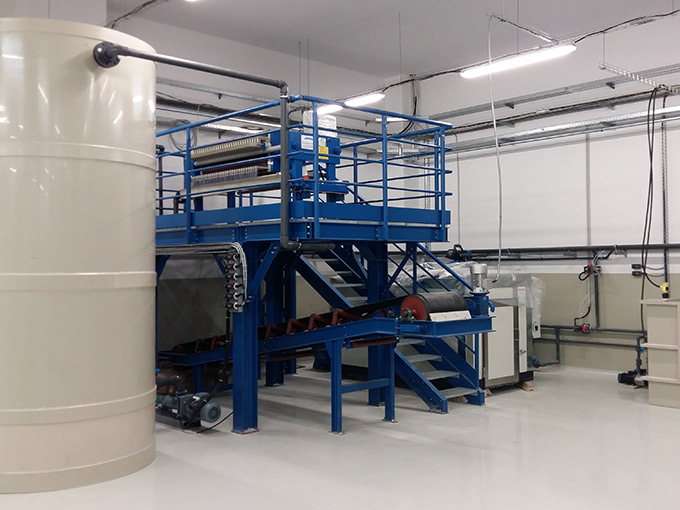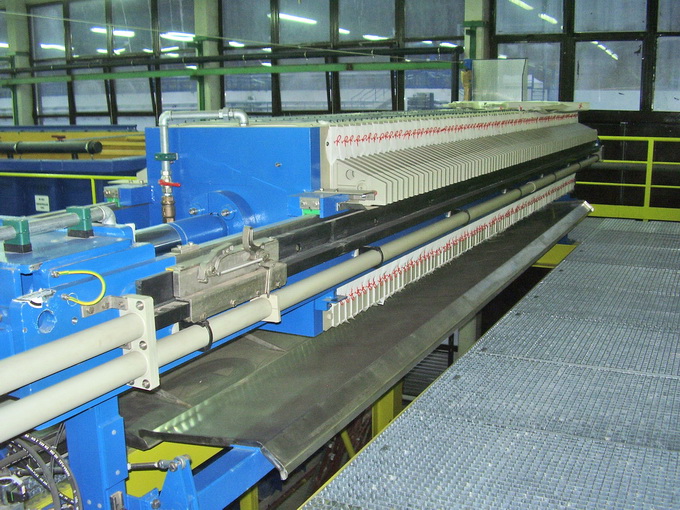 WE MAKE ALL TYPES OF FILTER PANELS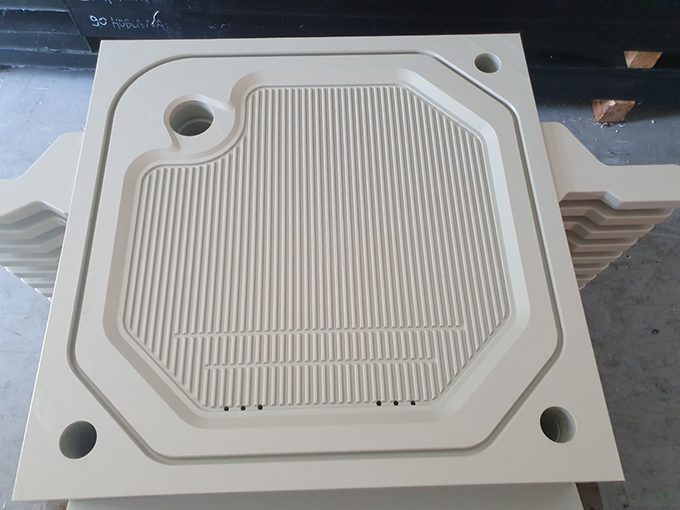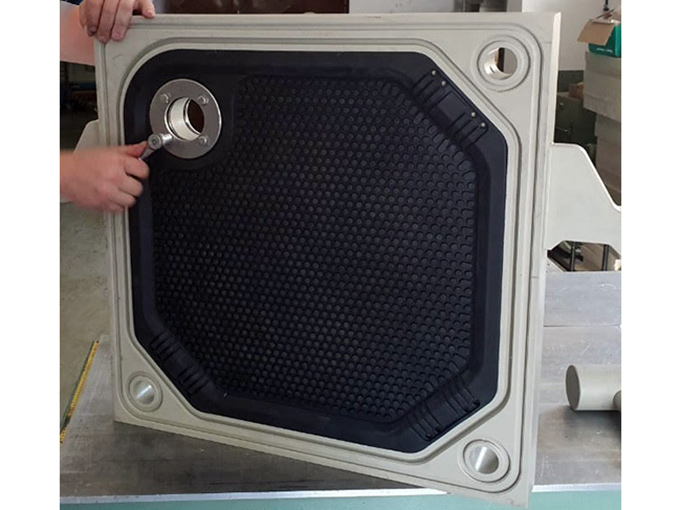 AUTOMATION OF FILTER PRESSES
Filter presses can be equipped with various systems that additionally automate work, such as:
"drip tray" system - automatic opening and closing of "trays" under filter plates
automatic opening of filter plates
system for automatic washing of filter cloths
system for filter cake removal
"squeezing" system-membrane technology enables additional dehydration (squeezing) of the filter cake
DESIGN AND MANUFACTURE OF COMPLETE SYSTEMS FOR SLUDGE DEHYDARATION
- Definition of technology depending on the type of sludge and technological requirements
- Reactors for thickening and "conditioning" of sludge obtained in wastewater treatment, recycling
- Filling pumps for filter presses
helical electric pumps
pneumatic diaphragm pumps
"piston" pumps
centrifugal pumps
- Conveyors and containers for filter cake
ELECTRICAL COMMAND CABINETS AND MEASURING AND CONTROL EQUIPMENT
We offer an automation system adapted to your technological requirements, with process visualization on "touch" panels and computers.

INSTALLATION AND TRAINING OF THE STAFF

SERVICE AND SUPPORT
We service and maintain filter presses.
We provide full support, from technological solutions, commissioning, monitoring, all in order to achieve the highest possible percentage of dry matter in the filter cake.
Spare parts:
- filter cloths
- filter plate gaskets
- filter plate diaphragms
- pumps and other parts

FILTER PLATES of all types and dimensions from 250x 250 to 2,000x 2,000 mm.

Types of filter plates:
chamber
frame
drip and non-drip
membrane
different thicknesses of "filter cake"
MOBILE FILTER PRESSES AS A PILOT PLANT
We have filter presses and equipment with which we perform on-site tests in your production and plants and define all technological parameters and prove the technology.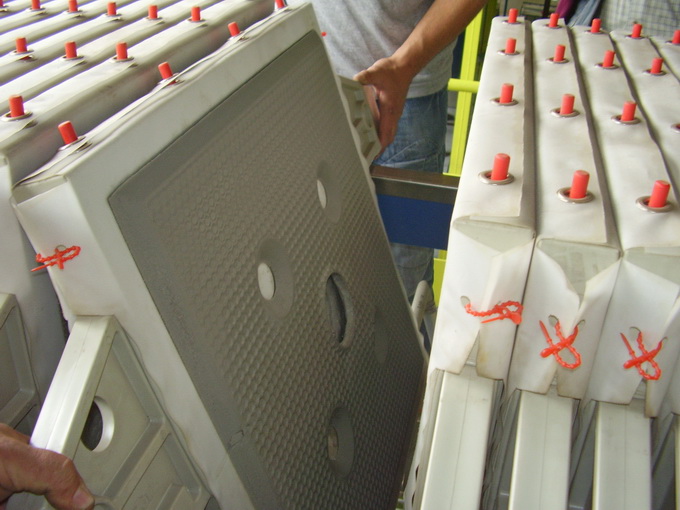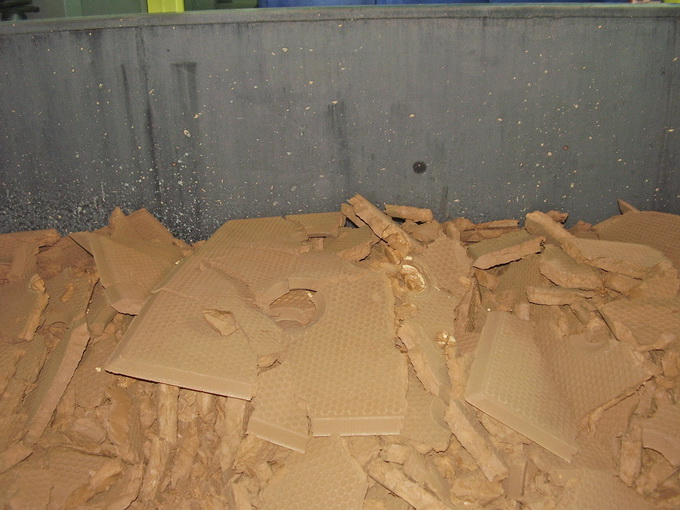 MOBILE FILTER PRESSES FOR TREATMENT OF DIFFERENT SLUDGES
Reference list Filter presses, see...